Intoroduction: Birthplace of Saigo Takamori – Trip of Meiji Restoration @ Kotsuki River of Kagoshima City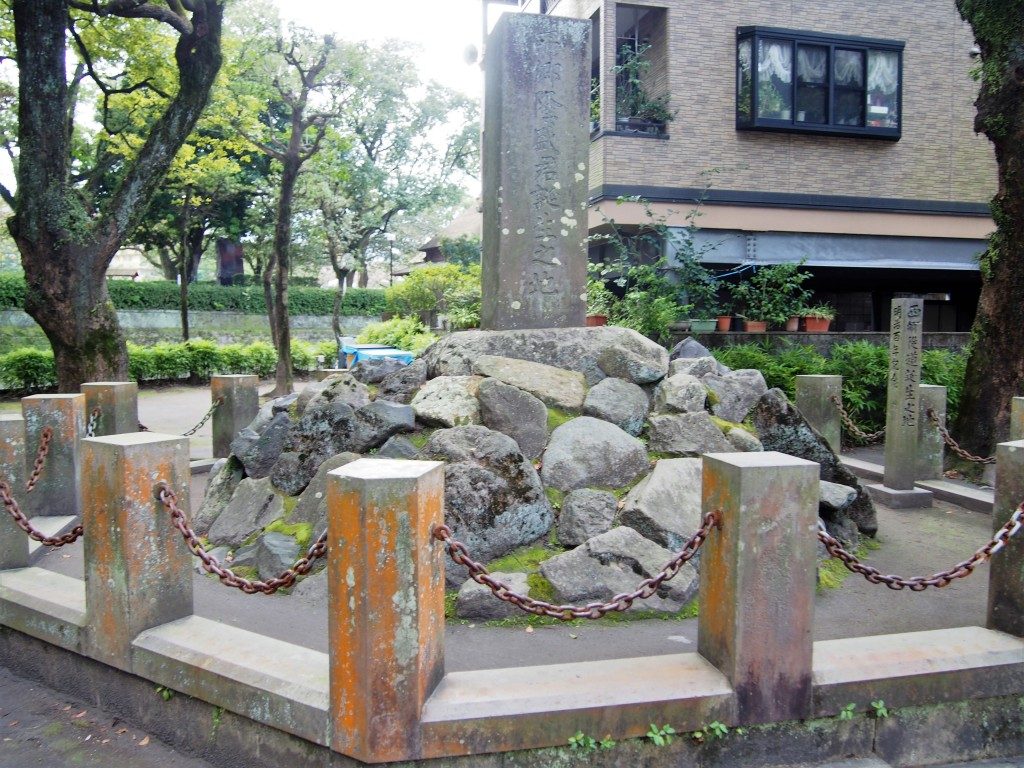 This post is also available in: Japanese
Starting Point of History
I came to the birth place of Mr.Saigo Takamori. It takes about 15 minutes from Kagoshima-Chuo Station by foot.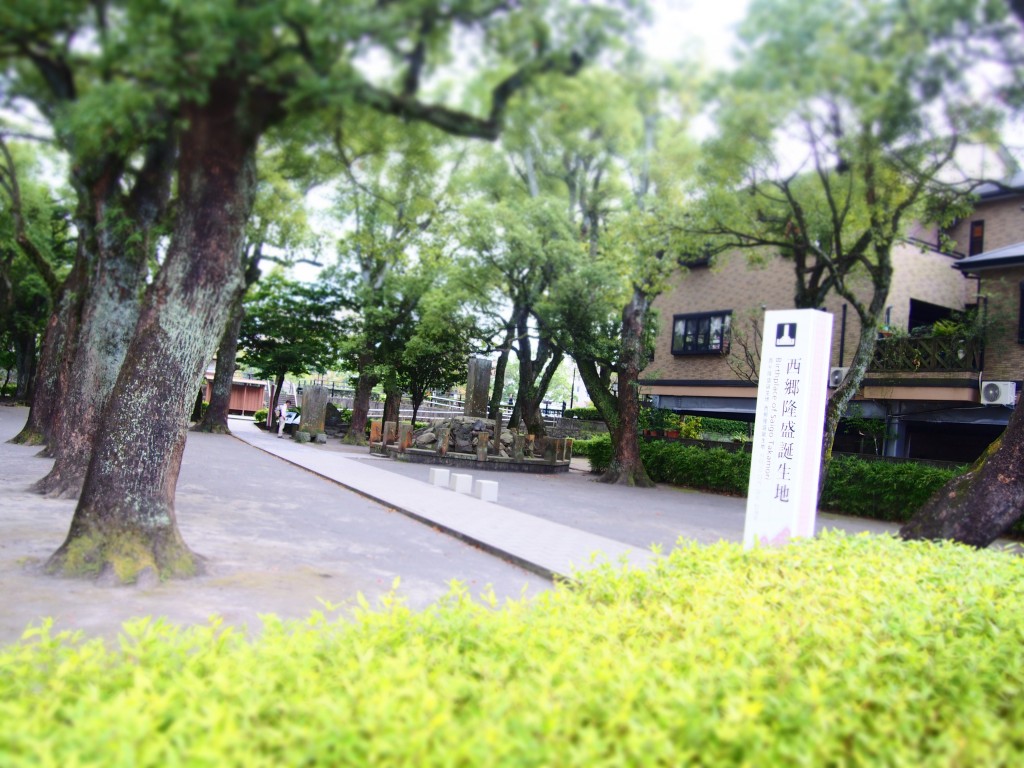 This is just the place where the hero was born and he changed the history of Kagoshima Prefecture and whole Japan!
This is the place where Japanese modern history started! I feel a big romance of Japanese history!!!
His Childhood
Saigo Takamori was not born in a high-class aristocracy but in a low-class Samurai family. In addition to his poverty, he seriously injured his arm in his childhood and had to give up brushing up sword arts. If I were him, I got sullen and hated the world and everyone in it! 
But, as one proverb says, "Bad luck often turns into GOOD LUCK"! Even if you are in the worst situation, you must not escape!
Instead of giving up sword arts, he concentrated on academic study and his talent blossomed! The relationship is somewhat similar to that of Toyotomi Hideyoshi and Oda Nobunaga.
The feudal lord Shimazu Nariakira of that time discovered Saigo's extraordinary talent and employed him as his key servant. This was the beginning of Saigo's political life. Nariakira Shimazu is famous as an inventer of Japanese national flag "Hinomaru".
(See the article of Nariakira & Japan's National Flag)
Video of Birthplace
Saigo's birthplace is the small park now.
It is very close from Kagoshima Chuo Station and it is very comfortable to walk along Kotsuki River.
There is the river called "Kotsuki River". The river flows near the birthplace of Mr. Saigo. Many historical sights regarding the Meiji Restoration are concentrated in this area. You can feel the romance of the era during which Saigo was born and lived in.
Night view of the river is very beautiful (Please watch the following video). I recommend you to enjoy walking along the river if you have at time before the train arrives at Kagoshima-Chuo Station. 
Saigo Tsugumichi – Takamori's Brother
In spite of its importance in Japanese history, many people don't know about Takamori's brother "Tsugumichi".
When  they are small children, Tsugumichi are always with his brother Takamori.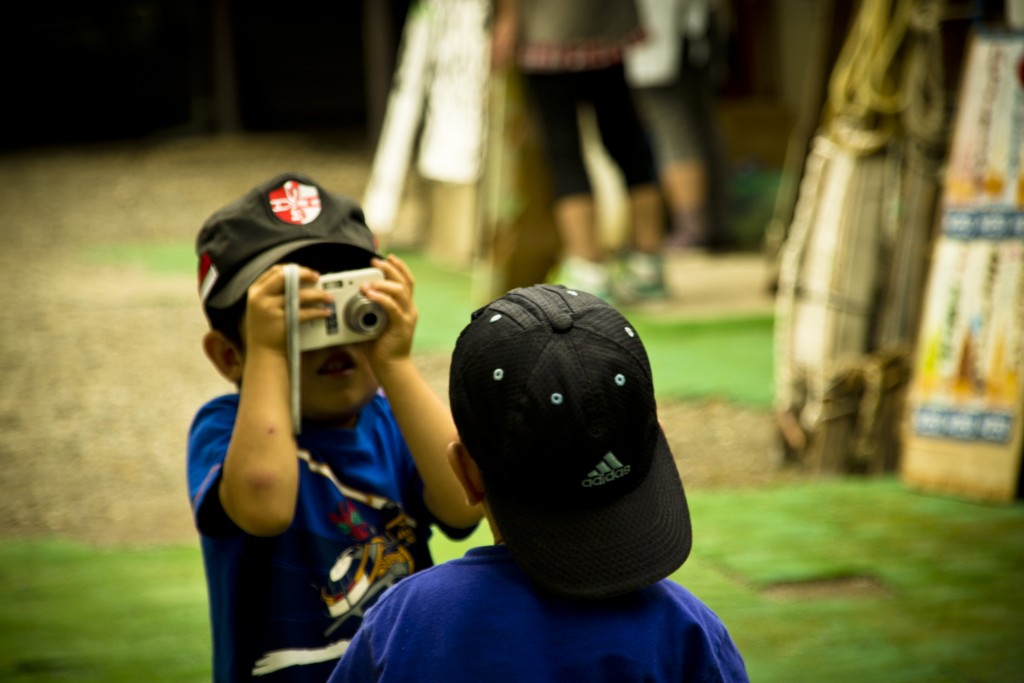 When Takamori retired his political life and leave Tokyo, the Meiji Emperor asked him not to leave but to keep supporting the new government. Takamori asked his brother Tsugumichi to help the emperor instead of him. Tsugumichi agreed with Takamori and remained in the new government. How honest Tsugumichi was!
There is a monument of Tsugumichi as the side of the monument of Takamori.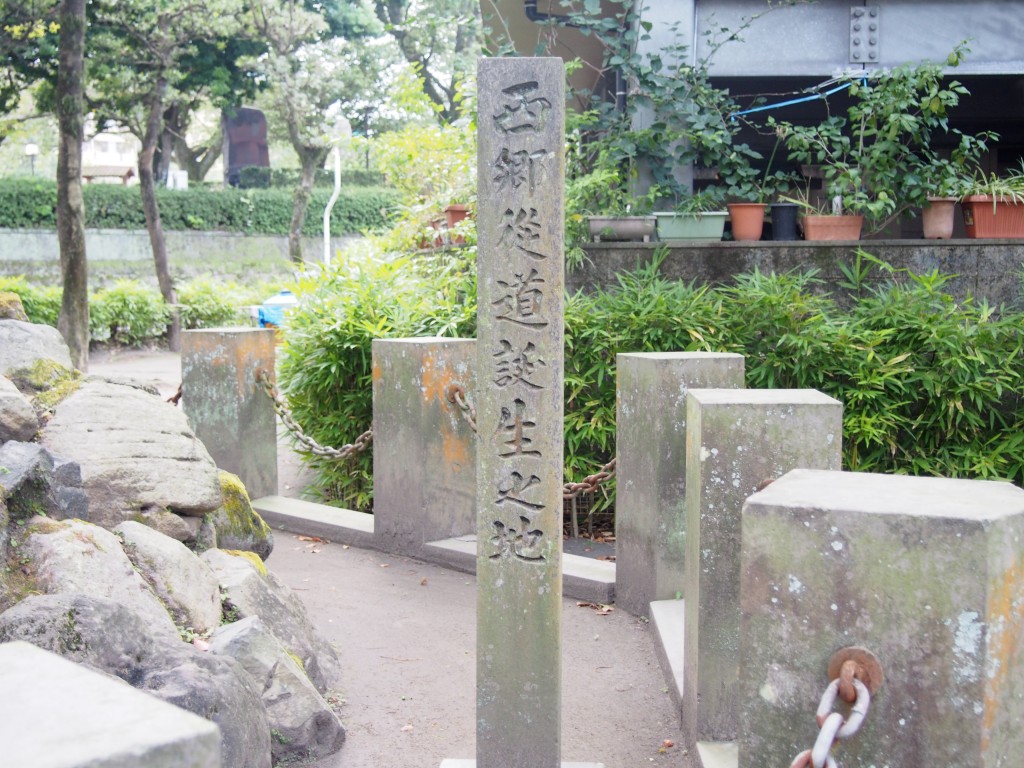 The birthplace is not only of Takamori but also of Tsugumichi!
However, Seinan Civil War took place in 1877. The war separated the brothers. Takamori (leaders of Kagoshima's worriars) and Tsugumichi (government official) were in the hostile position. How strange the destiny of the brothers is・・・!
Access to Birthplace of Saigo Takamori
The place is close from Kagoshima Chuo Station. Walk along Kotsuki River about 10 minutes.