Fantastic Sand Art and Fireworks -Fukiage Sand Festival in Minami-Satsuma City- (4 May 2015)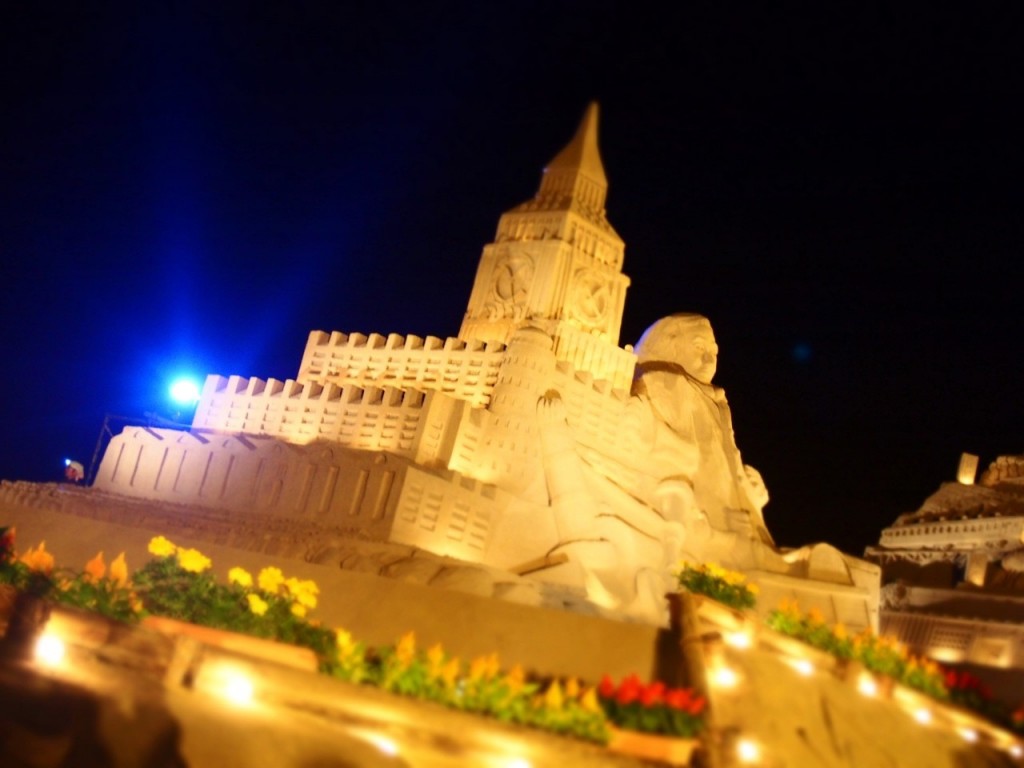 I go to the interesting SAND festival held at Minami-Satuma City in May every year.
There are many sandy statues created by famous artists and local people.
Please watch and enjoy!
FUKUAGE SAND FESTIVAL in 2015
There are many beautiful statues.
Beautiful Statue of Princess KAGUYAHIME – Great Japanese Sand Art – (2015.5.4)

Statue of Car & Couples – Great Japanese Sand Art – (2015.5.4)