Japanese Wedding Clothes of Shinto Religion (Shiromuku, Irouchikake, Montsukihakama)
This post is also available in:

日本語
Introduction of Japanese traditional wedding clothes of men and women.
Trial at Bridal Salons
We have been busy with preparations for wedding in December 2015.
We are going to have the Shinto style wedding ceremony.
We tried on Shinto style wedding clothes.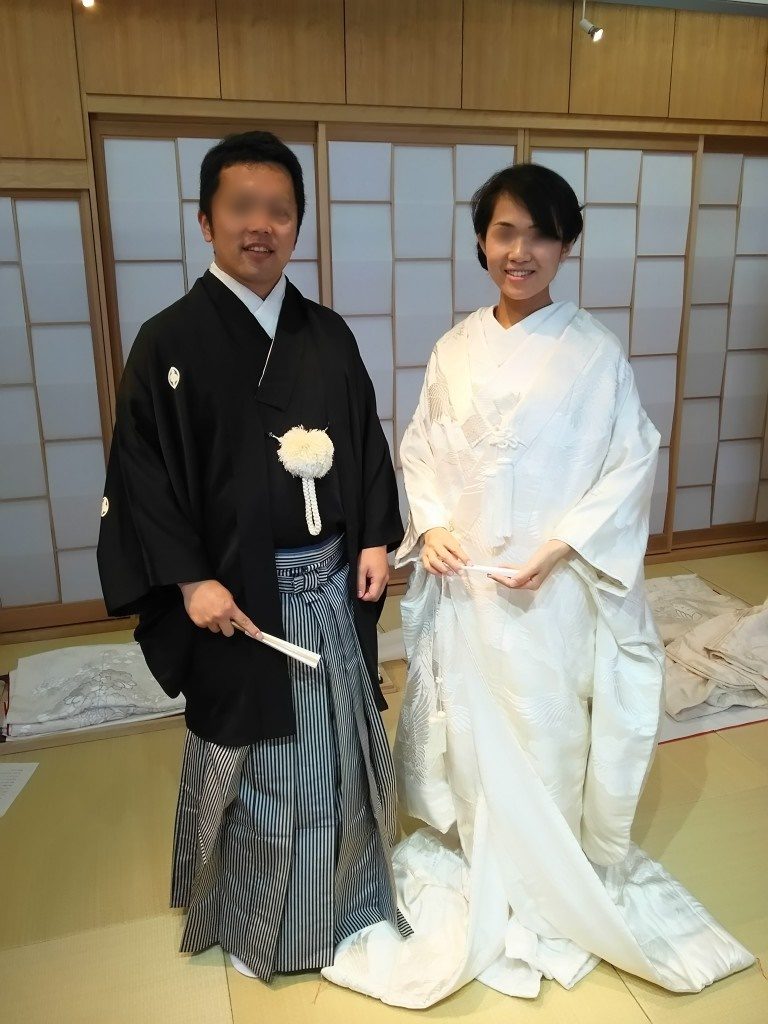 We took photo of ourselves. We look forward to putting them on again in real wedding ceremony.
Shiromuku
This is very traditional wedding clothes for bride.
Do you know why the color is white? This is because women express their resolution that they are willing to change their color according to new house.
This is very beautiful, isn't it?
My wife put is on for the first time in her life. She got very excited!
Irouchikake
Bride put colorful clothe (Irouchikake) on Shiromuku after wedding ceremony.
There are wide range of colors and designs.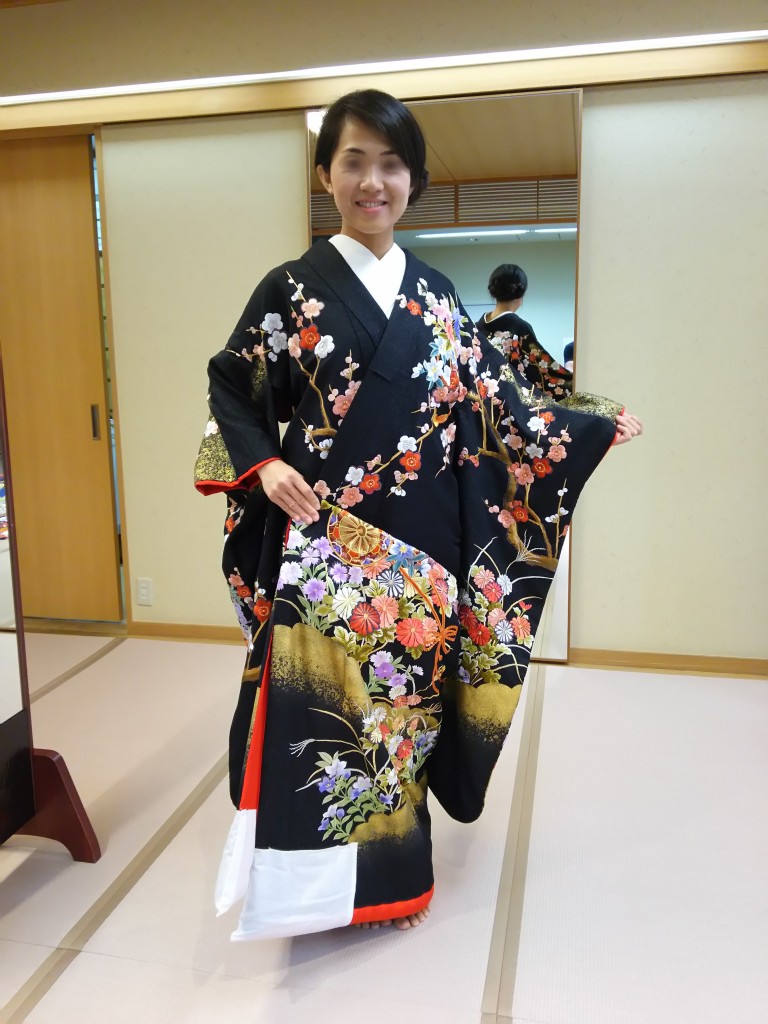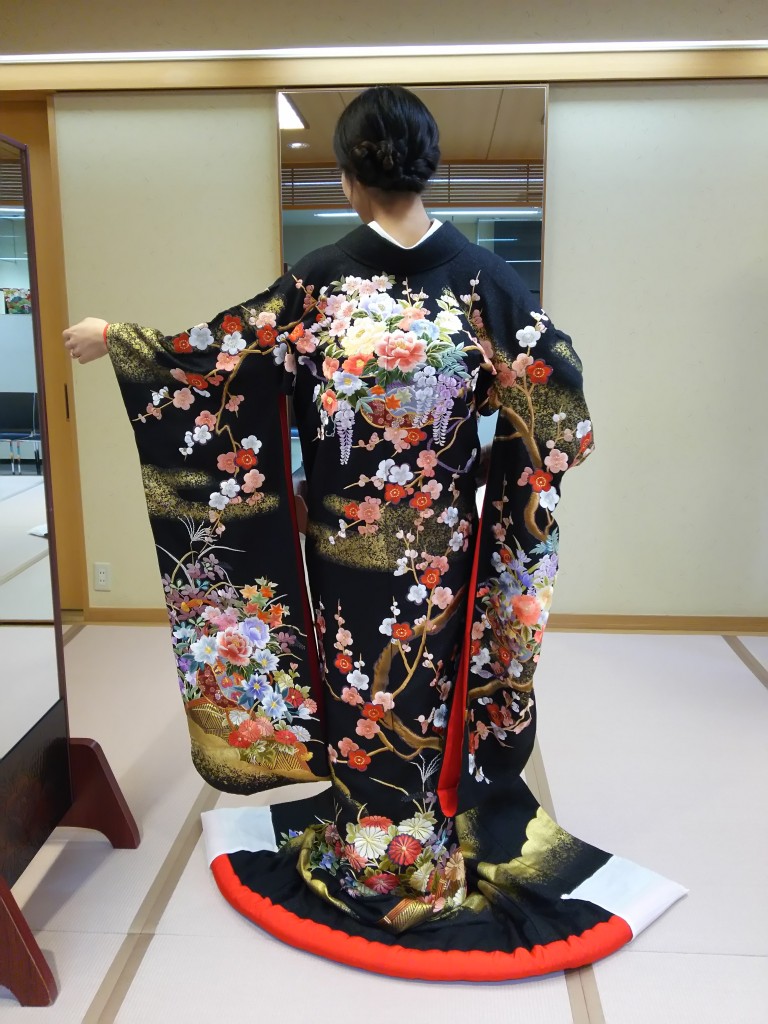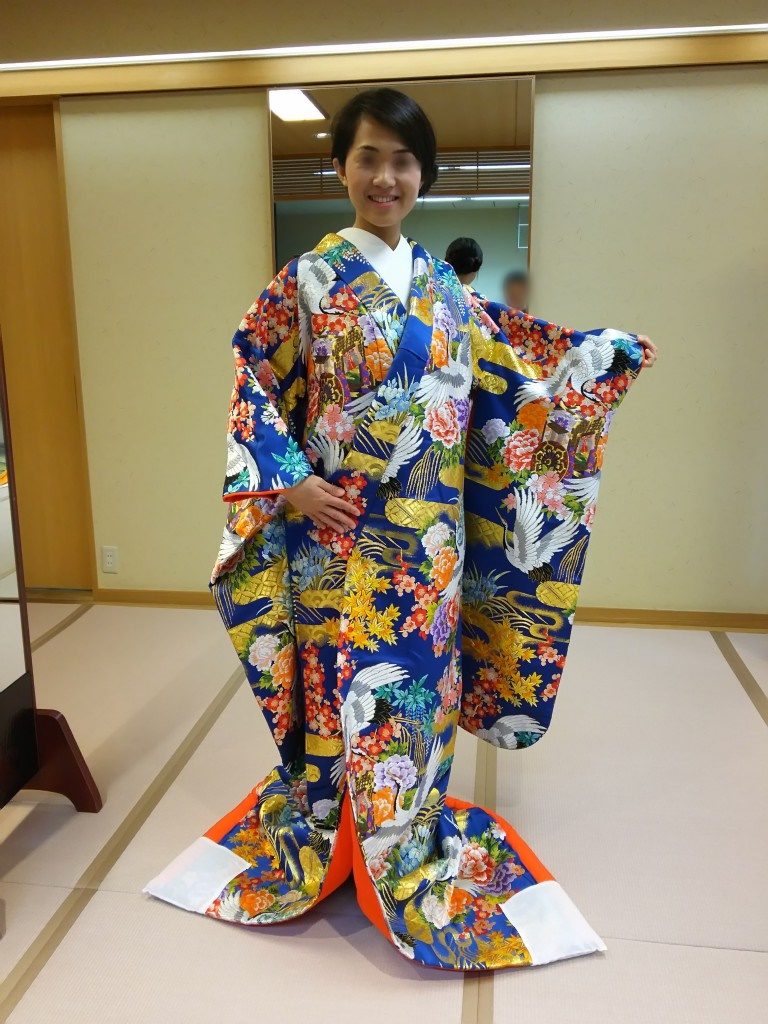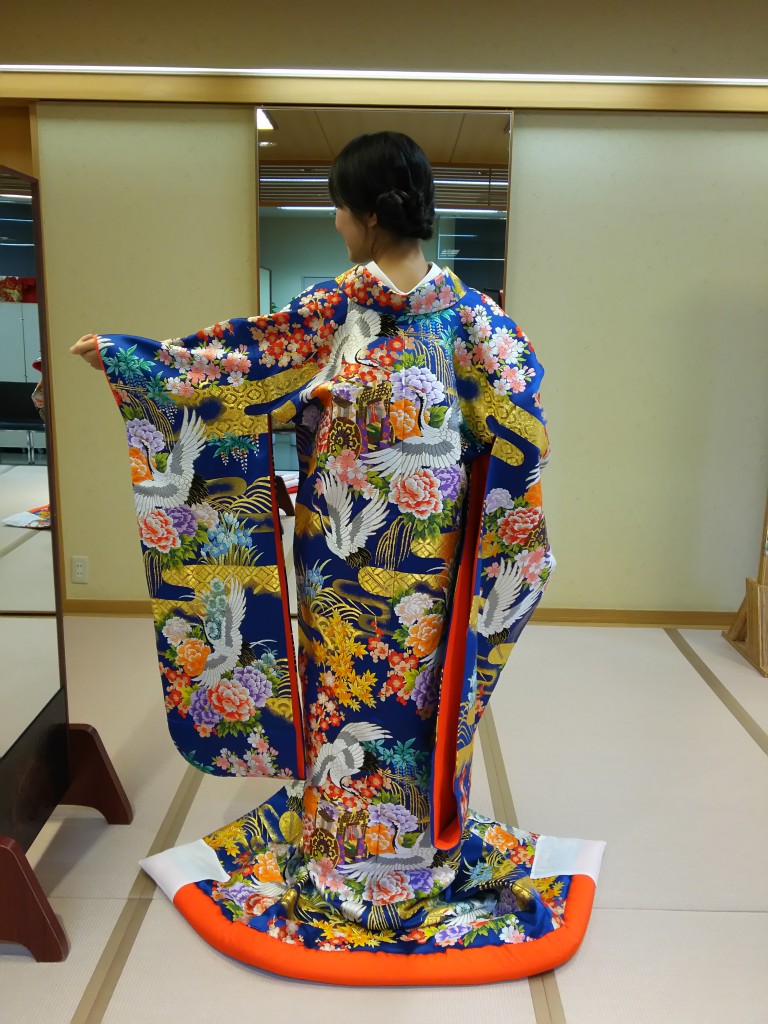 Male Montsuki-Hakama
Men usually put on simple Hakama in Shinto wedding ceremony.
I am not good at being a model, but I hope you can enjoy and watch the appearance.
It is my first time to put on Hakama in my life.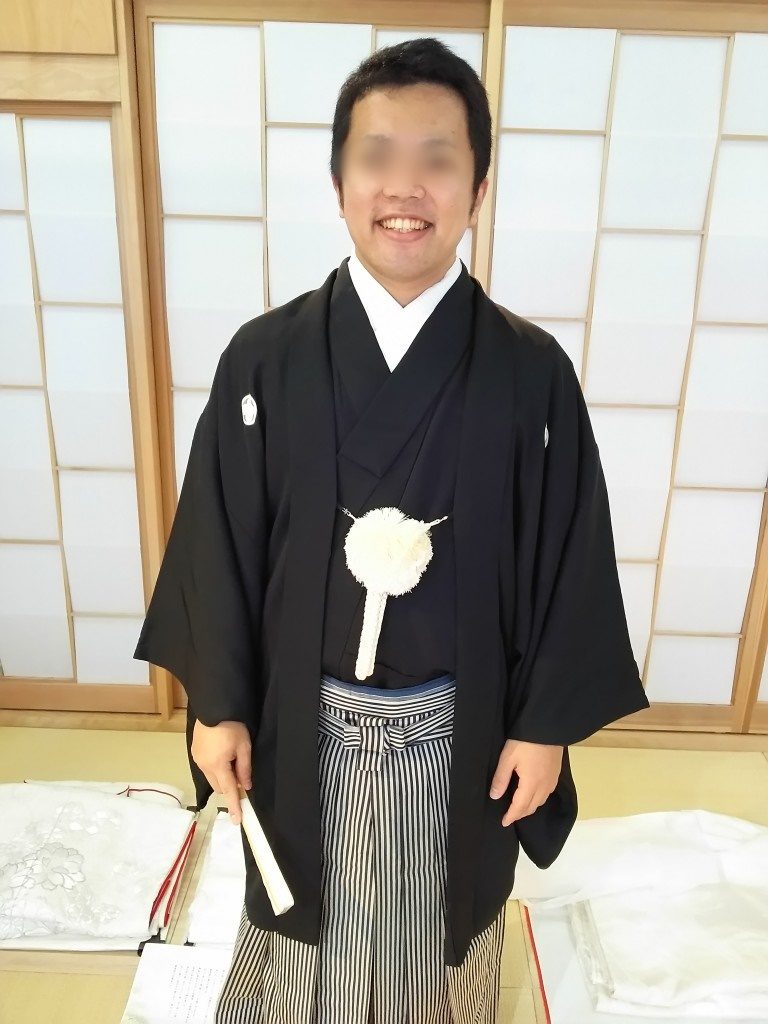 If you look closely, there are 2 marks on both side of my arms.
Please see the back side of Hakama below.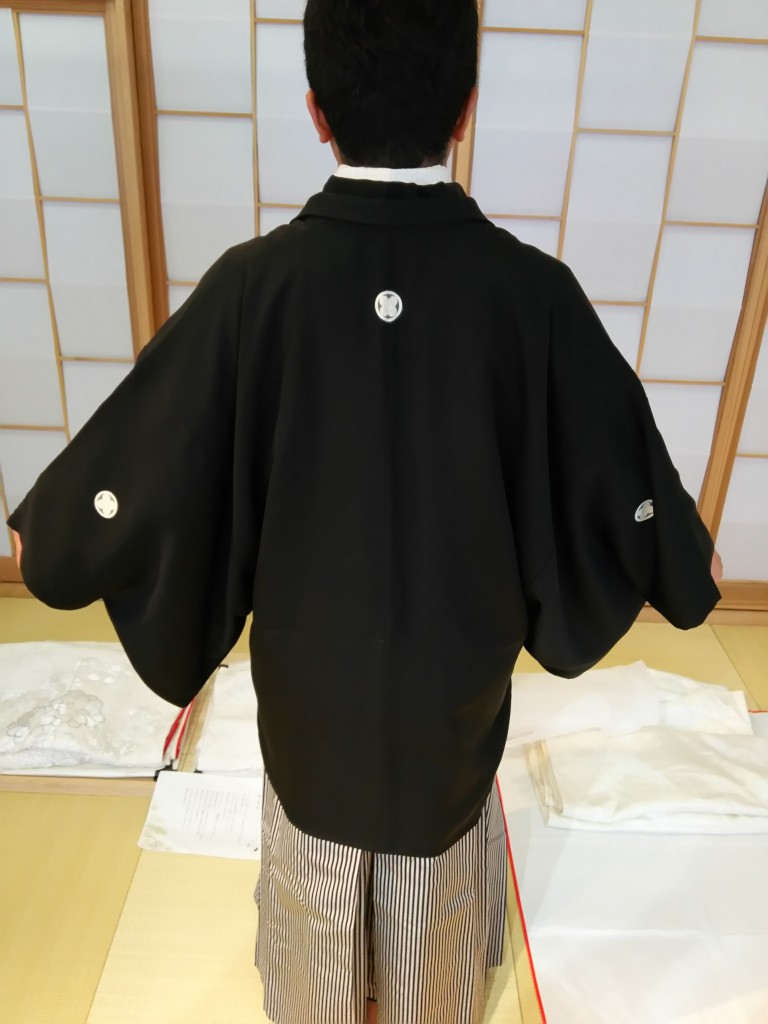 You can see 2 marks on my both arms and 1 on my back.
Hakama is made of silk and it is very light and comfortable.
How to Wear Hakama (Video)
I also tried on a white Hakama. I look like an Enka singer in TV… 🙂
Related Article
Our Japanese Shinto style marriage ceremony at Kirishima Higashi Shrine.