Kagoshima Jingu Shrine – Ichinomiya of Osumi – (Kirishima City)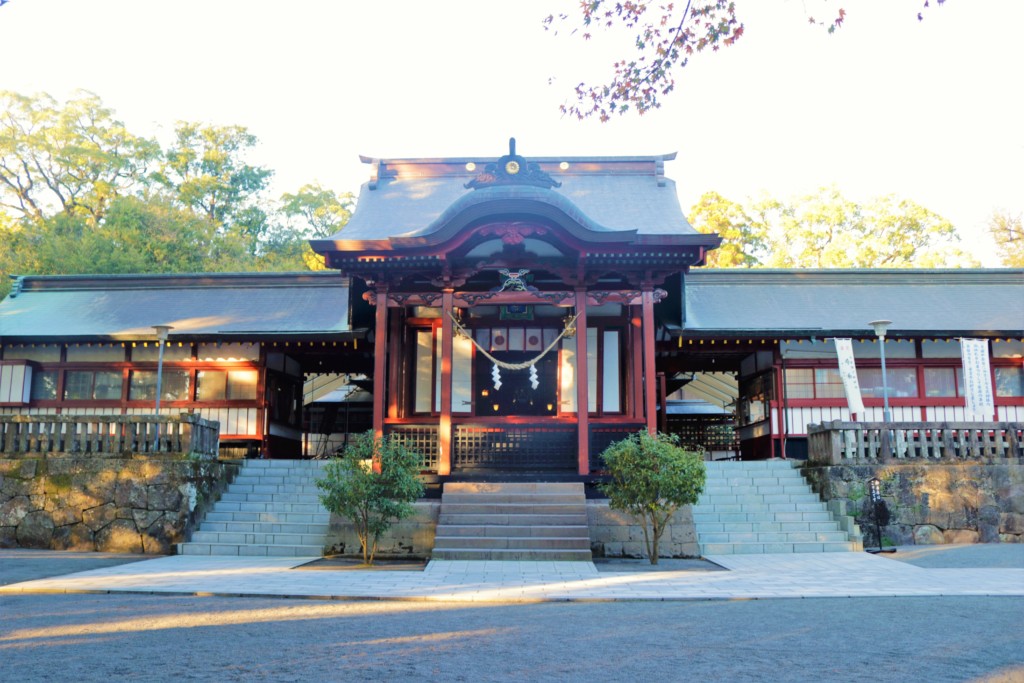 This post is also available in:

日本語
Hirakiki shrine and Nitta shrine are famous as the 1st shrine of Satsuma. We visited Kagoshima Jingu Shrine which is the 1st shrine of Osumi.
Kagoshima Jingu Shrine
Kagoshima Jingu Shrine is known as Ichinomiya or 1st shrine of Osumi.
Beautiful pictures on the ceiling of the shrine building impressed us so much.
I took the video of the shrine for you. Please watch and enjoy.
Large sacred camphor trees create mysterious atmosphere.
At the time of visit, we had considered at which shrine we would have our marriage ceremony. I asked priestess of Kagoshima Jingu Shrine and she answered that many couples have had marriage ceremonies there.
It was rainy on that day, but rain creates relaxing atmosphere inside the shrine garden.
Worshiped God and Benefits
The shrine worships Hoori (Yamasachihiko) and his wife Toyotama-hime as main Gods. In addition to these 2 Gods, Ojin emperor and Jinko emperor are also worshipped.
Hoori is the grandfather of the 1st emperor Jinmu.
The tomb of Hoori "Takayayama Sanryo" is located at 13 km northwest of Kagoshima Jingu Shrine.
See Article→Takaya Sanryo
Kagoshima Jingu Shrine is famous for rejuvenation, pregnancy and safe birth.
Shrine Seal
I received a shrine seal of Kagoshima Jingu Shrine.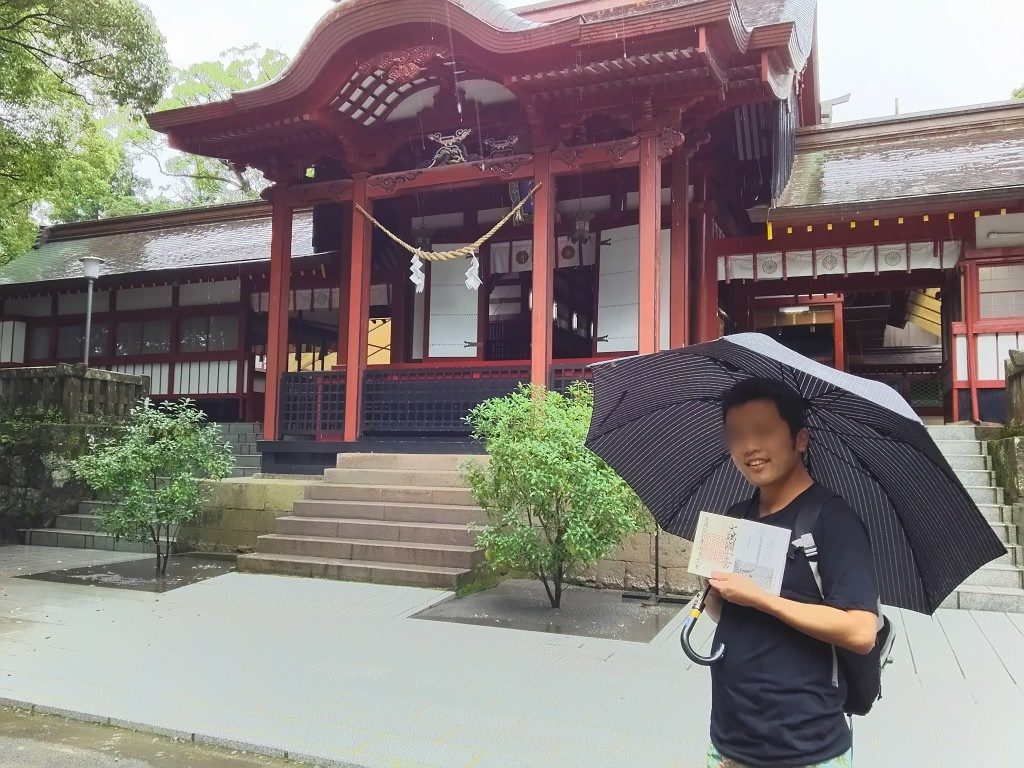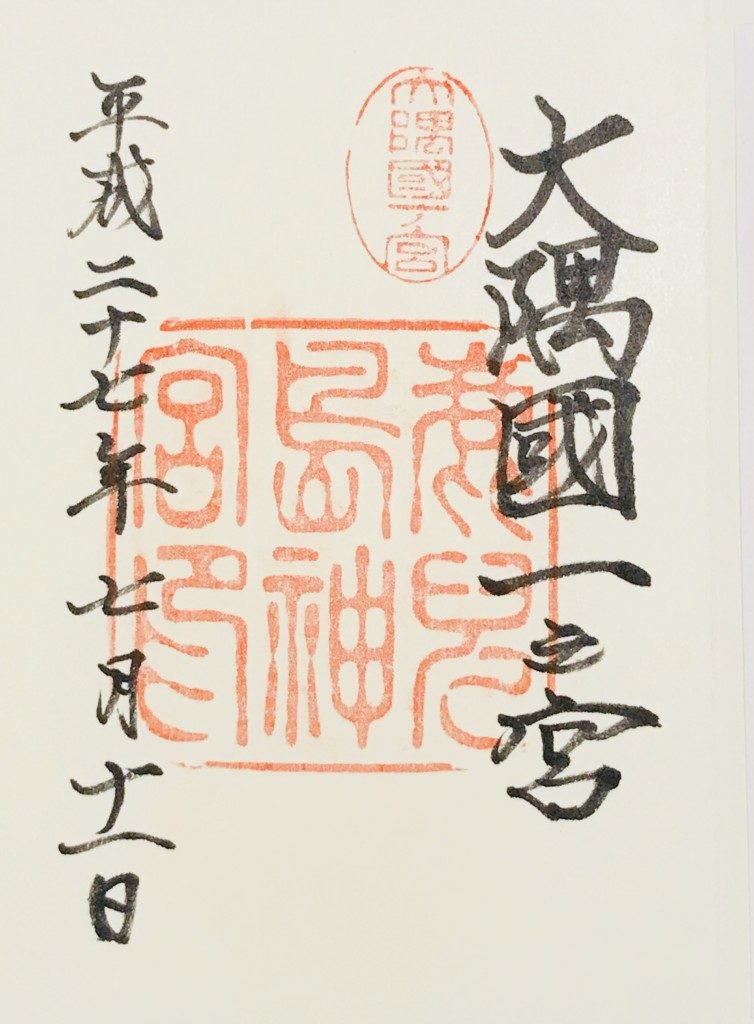 Hatsuuma-sai (First Horse Day festival) 
The festival has more than 460 years of history.
Colorfully decorated houses are beautiful and as many as 2,000 dancers participated in the festival.
Date and Time of Festival
The festival is held on Sunday just after 18th January of the lunar calendar. (around end of February)
The festival time is 09:30 – 16:00.
Related Articles
Lunch near Kagoshima Jingu Shrine
Ble Cafe BRASSERIE(near Kokubu Station)
Hinata Chaya(Lunch at Riverside)
Travel Information
Access
About 1 hour from Kagoshima City by ca. About 15 minutes from Mizobe-Kagoshima IC by car. Free parking lot is available.
About 15 minutes from JR Hayato Station by foot.
Home Page
Tel
0995-42-0020
Address
2496 Hayatochonai, Kirishima City
Map