Sandwich Factory Nakamura (Tenmonkan, Kagoshima City) – So delicious that I want to eat all kinds of them! –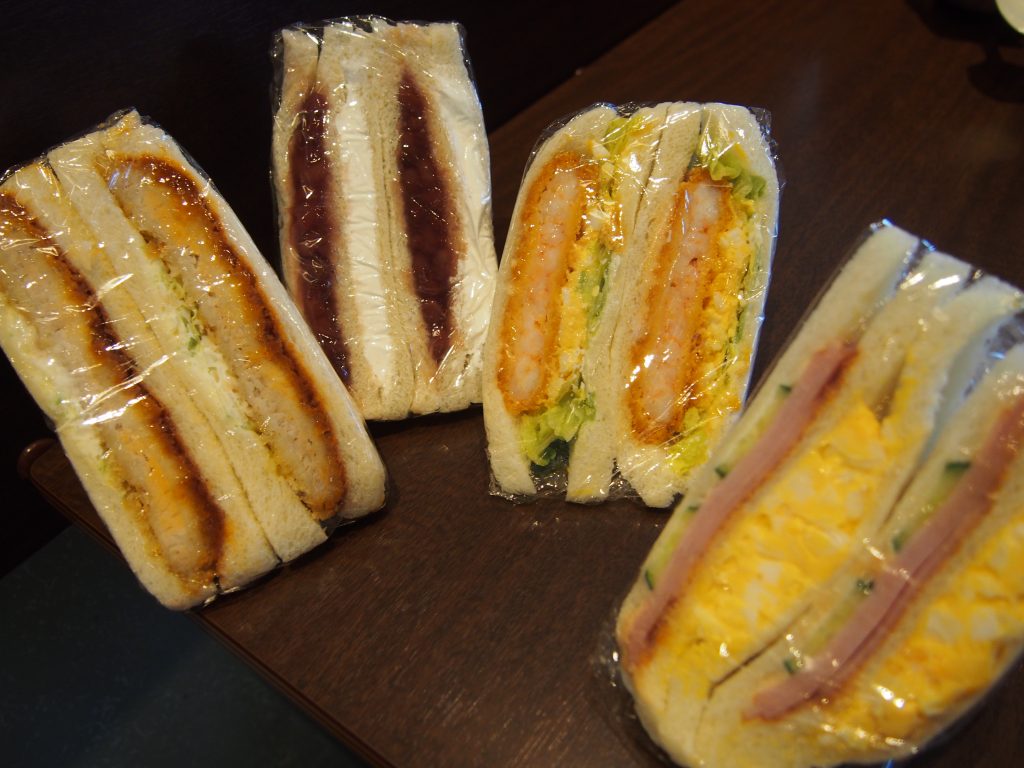 This post is also available in:

日本語
I obtained the information of a shop of delicious sandwich at Tenmonkan, Kagoshima City. We visited the shop for the first time and made a report of the shop for travelers!
Tenmonkan Park
The shops is not equipped with a parking lot, so we parked our car at the coin parking lot near Tenmonkan Park. It was warm and humid in July. We love good weather but it was killing-us-hot! It is important to eat nutritious sandwich in such a hot day!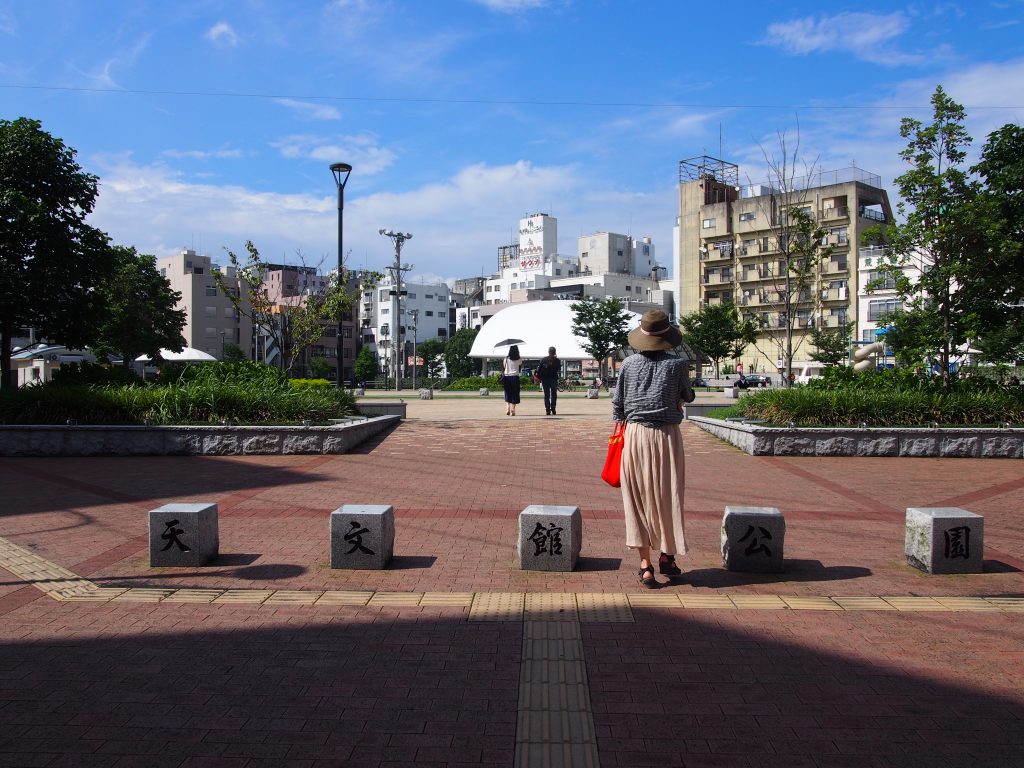 The sandwich shop is beside Tenmonkan Park. 🙂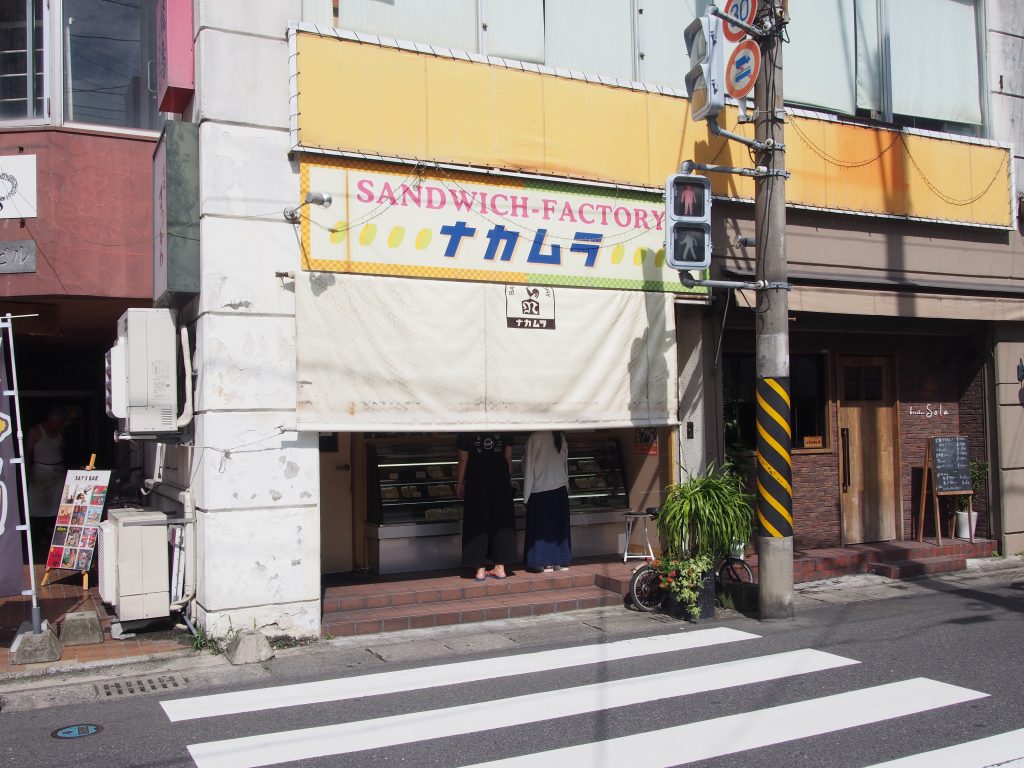 Delicious Sandwiches
It was around 15:00 when we visited the shop and we had been anxious that all sandwiches might be sold out. But there were many kinds of sandwiches in showcase. Every sandwich looked delicious and it was difficult to choose them.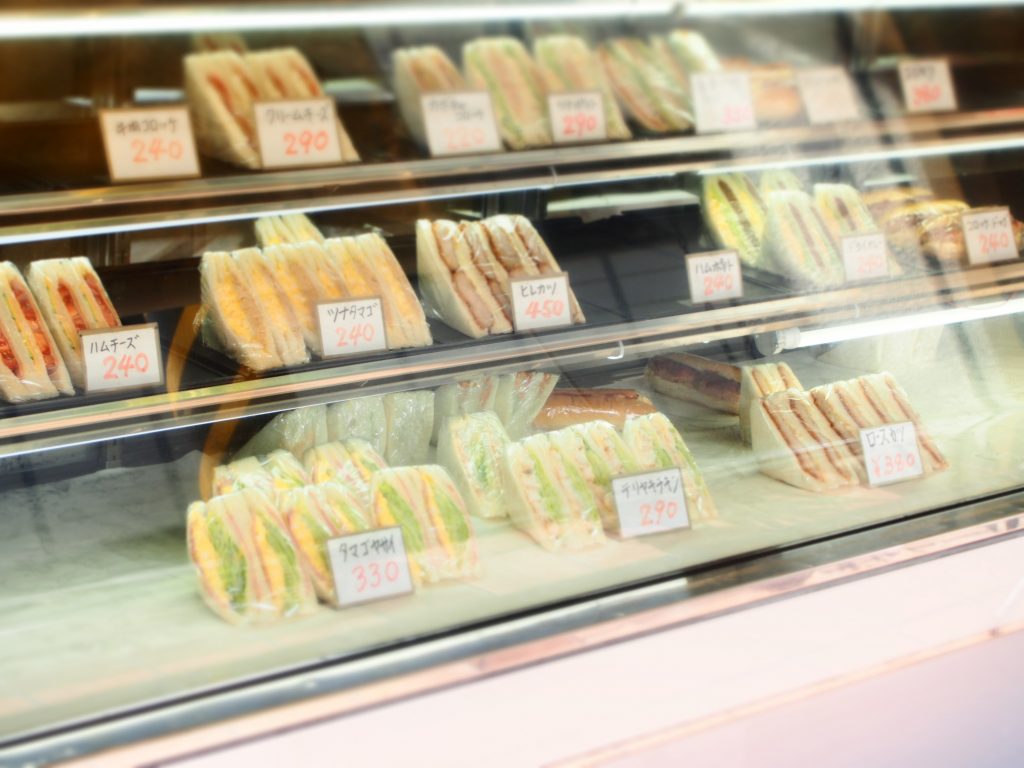 I asked the staff which sandwich was the most popular We found that many people buy shrimp cutlet and ham eggs. We bought them and some other delicious-looking sandwiches.
We saw another staff was busy making sandwiches at the kitchen of the shop. The cooking scenery gave us the good impression of the food safety and was safe and home-made.
Happy Take-out Time
We bought following sandwiches. Delicious sandwiches in line made us happy. Let's eat!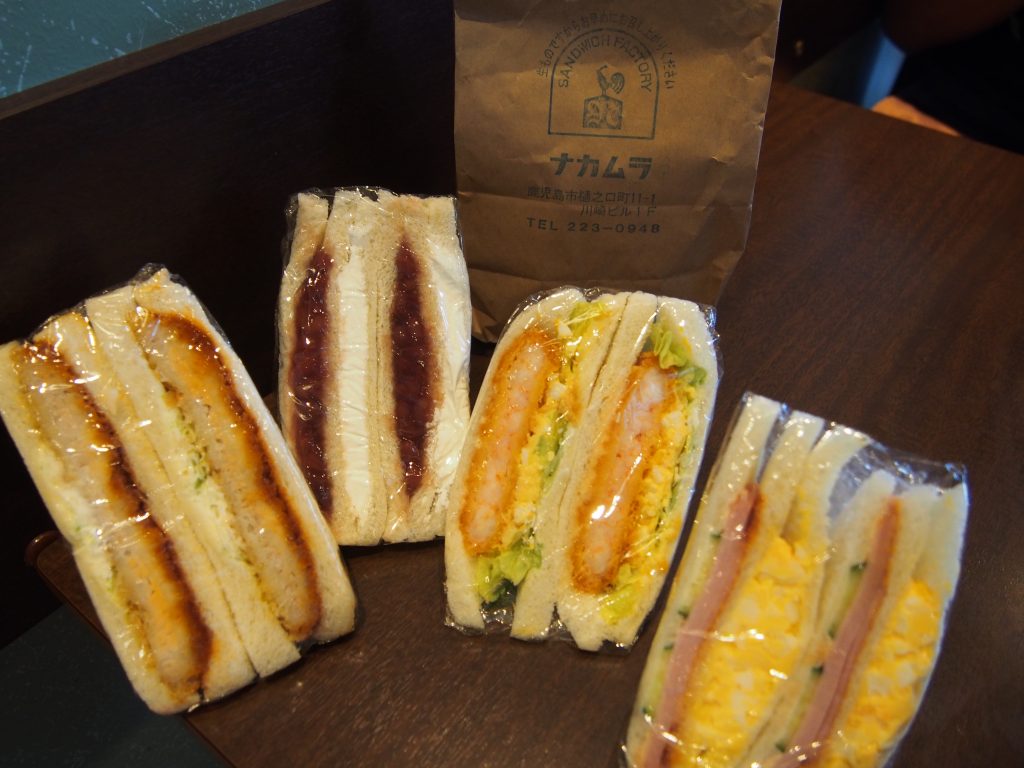 I shared each of them with my wife.
Shrimp Sand
Firstly we had "shrimp sand" (380 yen). The sand is the most popular. How about the taste?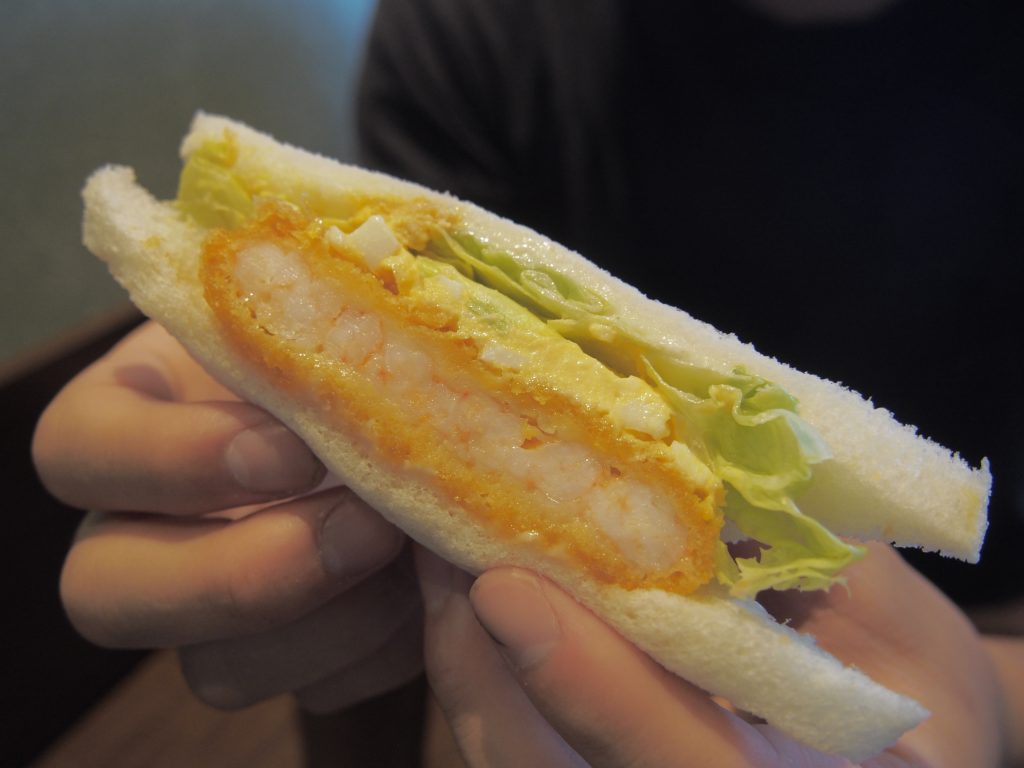 Ham Egg
Secondly, the 2nd popular Ham Eggs (240 yen)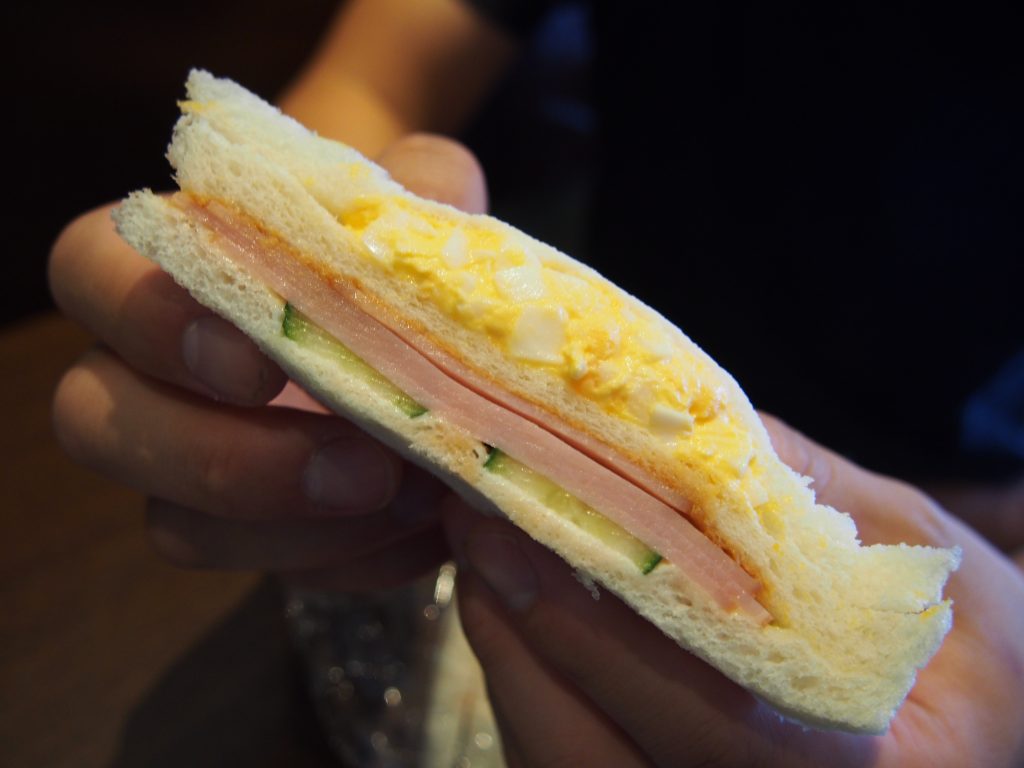 肉ぎっしりロースカツ
ロースかつ(380円)の断面図です。ラップをとっただけでお肉のジューシーな香りがします。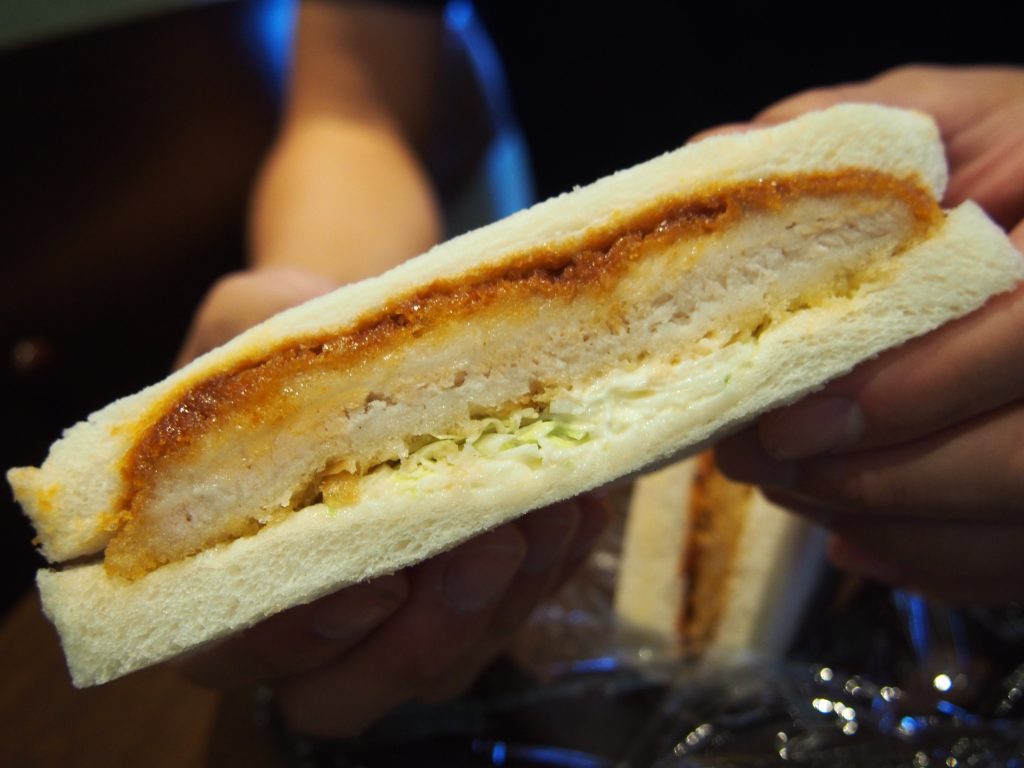 背中までギッシリ肉がつまってます。うれしい!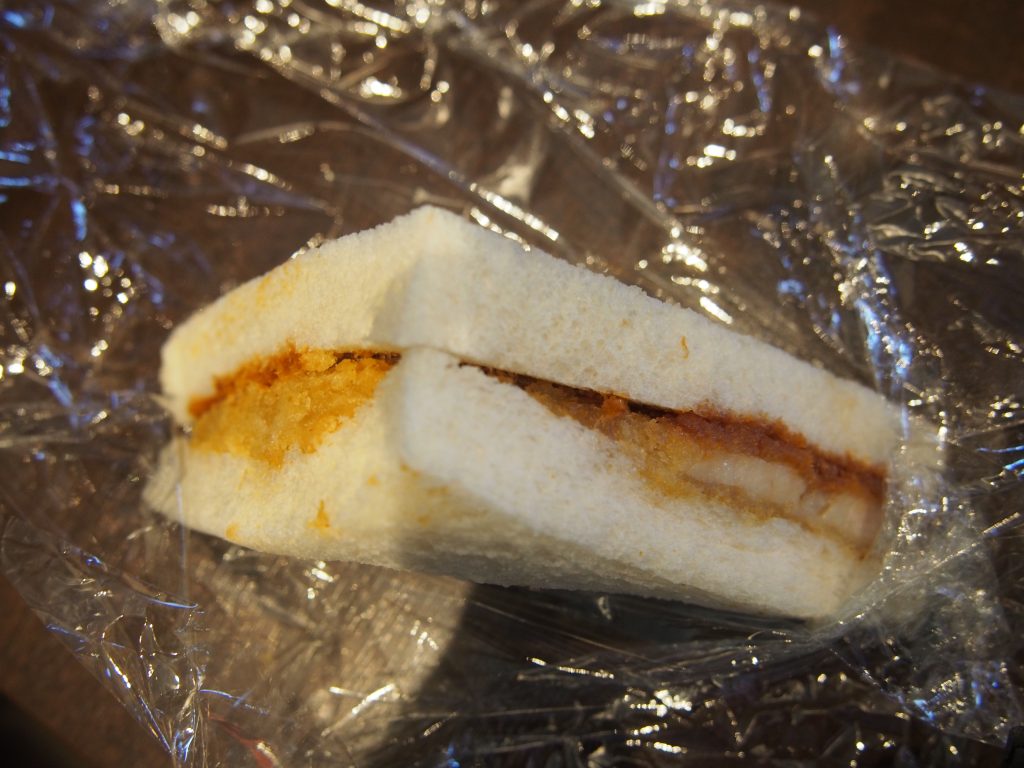 コールスローがシャキシャキ♪お肉の歯ごたを楽しみながら美味しくいただきました!
ブログ主オススメ!激ウマ「小倉ホイップ」
小豆とホイップがぎっりし入っている小倉ホイップ(240円)です。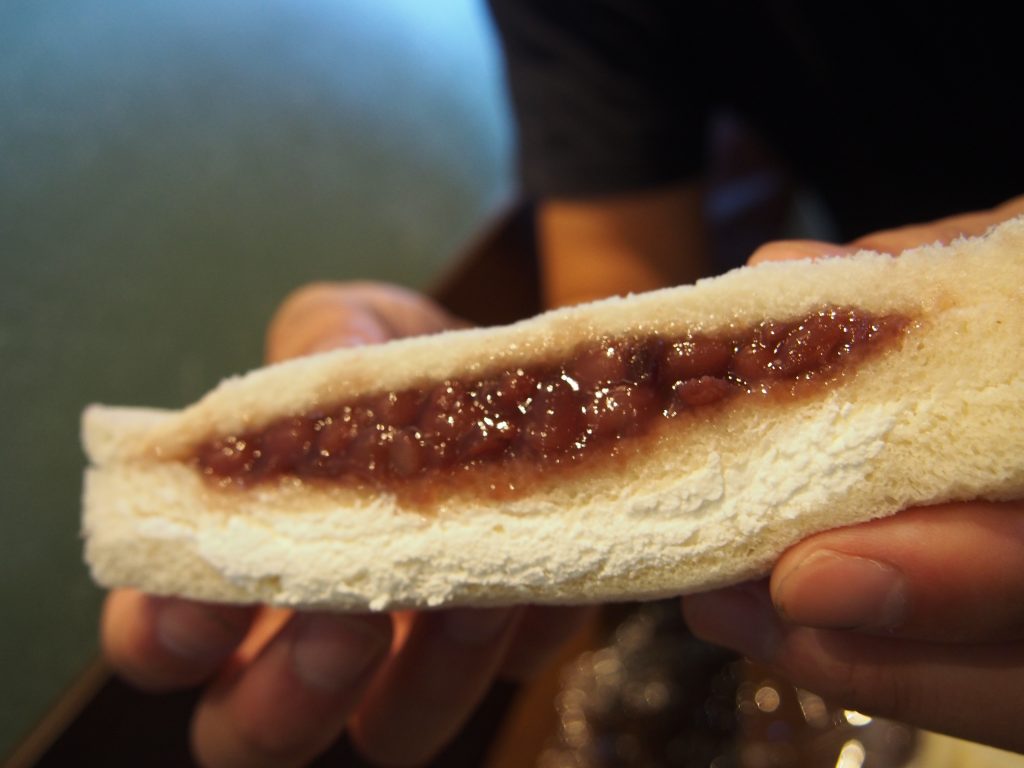 小豆がかなり大好きな私は見るだけで倒れてしまいそう!我ながら、めちゃくちゃ嬉しそうです(笑)。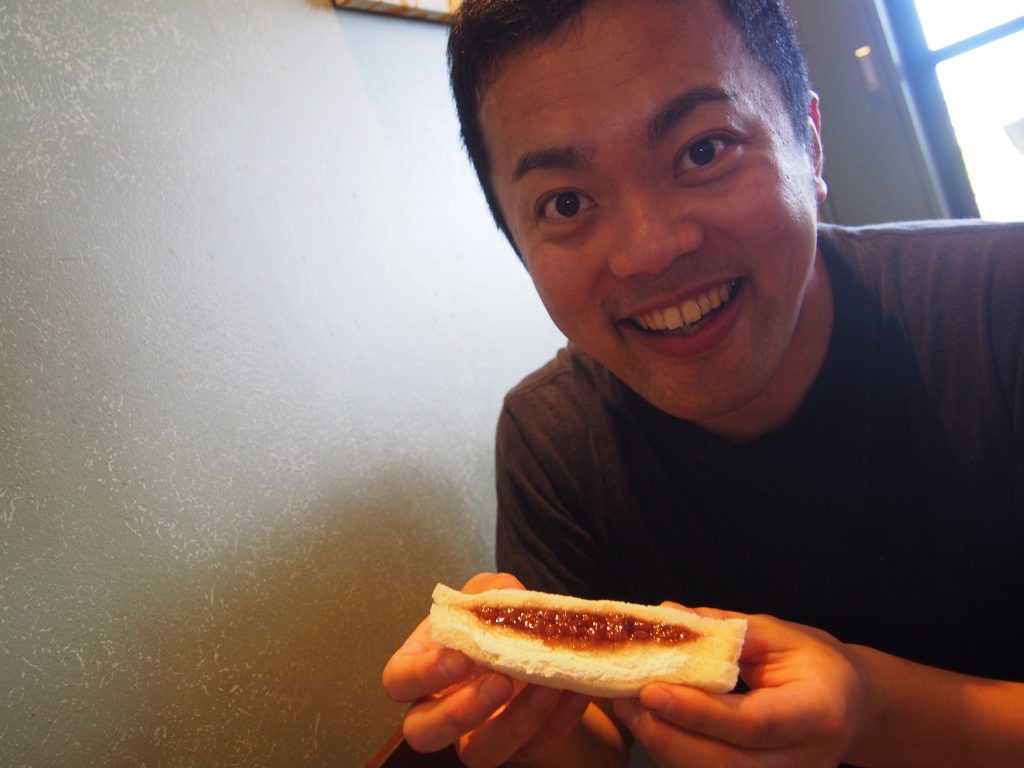 小豆のひと粒ひと粒がふっくらとしっかりしているので、小豆好きの私は食感が楽しめてメチャうれしいです!ホイップクリームも甘すぎず、あんも小豆の自然な甘さが生かされていて、いくらでも食べてしまえそうです!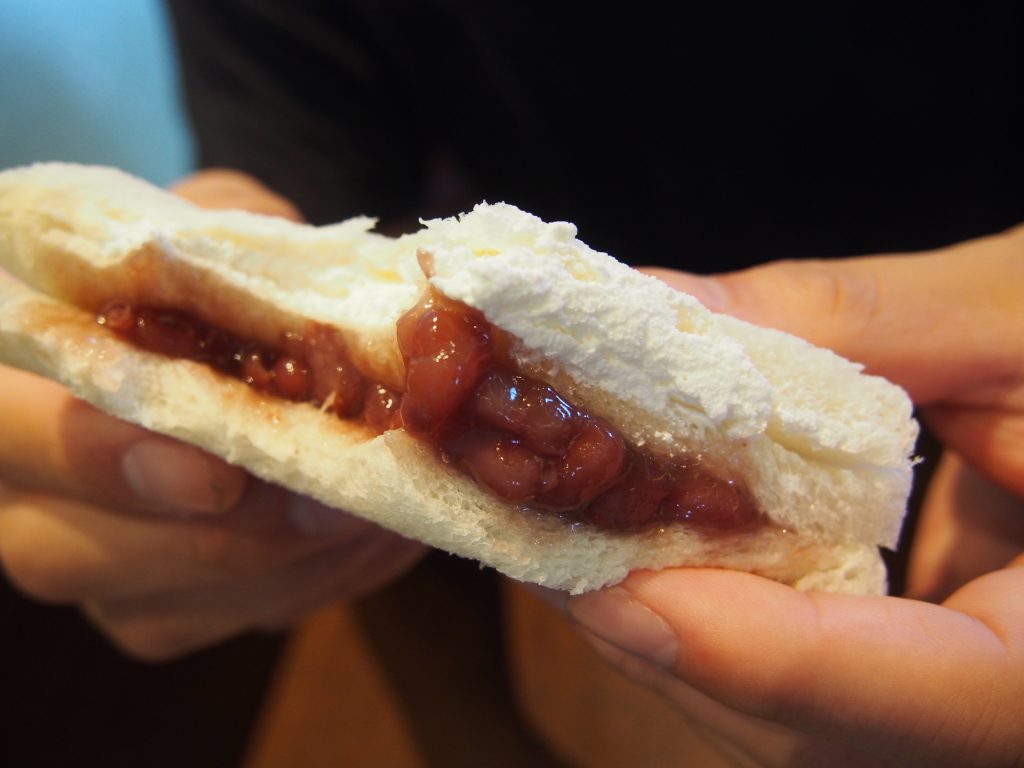 感想
ウワサどおりの絶品サンドイッチでした。天文館が近いので、天文館周辺で働いている人たちはよく買いに来るのでしょうね。
近くに美味しいサンドイッチ屋さんがあるなんてうらやましいぜ・・・。
そして、具材もさることながら食パンが美味しい!きめ細かくて舌触りの良い食感でした。
鹿児島に旅行に来た人も気軽に利用できそうですね。営業時間が24時までと遅い時間まで営業しているので、残業したビジネスマンや遅い時間に鹿児島に着いた旅行者にはありがたいですよね(ただし、売り切れ次第閉店のようなのでご注意を!)。
ちょっとした軽食を食べたいときや、ピクニックやドライブのお供にもオススメなお店ですね。
これから梅雨で雨がしばらく続きますが、たとえ雨が降っていても買いに行きたいと思えるサンドイッチです。次はどの味を食べようかな??
リピ決定なので、今後は別のサンドイッチを食べたらアップしますね!
ナカムラの紹介動画
つくってみました!^^
Shop Information
Open Hour:11:00-24:00(The shop is closed when sold out)
Address: 11-1 Tenokuchi-cho, Kagoshima City (near Tenmonkan Park)
Tel:099-233-0948